2017 Texas Baseball Preview – A New Look
Texas Baseball: Extreme Makeover
Texas Baseball has a lot of 'new' in 2017. From players to turf, coaching staff to fences, mentality to toughness, this team is undergoing what could be called an extreme makeover.
Starting with the hiring of a new coaching staff in late June, typically a time when Texas Baseball teams of years-past would be just getting home from Omaha, the winds of change were starting to blow. The University of Texas brought in David Pierce as it's new skipper, replacing the legendary Augie Garrido. The 'name' wasn't what some felt was 'flashy' enough, but this guy is Texas Baseball, 100%. He's the right fit.
Coach Pierce brings with him 27 years of coaching experience, and as a Texas native he has the network with HS and Club teams around the state. And he's not afraid to tap into that network. From his first night on the job with his assistants, Sean Allen and Philip Miller, and Director of Baseball Operations Drew Bishop, the phones were burning up, getting right to work calling current and future recruits, solidifying their commitments-spreading the word. Texas Baseball was back. This type of excitement, drive and work ethic has paid tremendous dividends both on and off the field. Commitments from top young players seem to be coming in fast and furious. You cannot go to Twitter and not see the familiar notification from Coach Pierce announcing good news via #40AcresFamily.
[tweet='797844323035447296′]
In two days we will start to see the fruits of his labor begin to reap benefits. The word coming from folks inside the program are that the pieces are all in place, it's just going to take a few weeks to settle on a lineup and the right combo. What does this mean? It means that for the first time in several years we have depth. Additionally, we have pieces of the puzzle that can field different positions and that gives this new staff options, lots of options. Texas fans will see the roster shuffled quite a bit while the staff assesses its needs and what works. While I won't list every player on the roster, understand that outside of Cantu at C, every position is up for grabs.
Let's first take a look at our starting pitching for the opening weekend vs Rice.
Friday: Morgan Cooper
Saturday (1): Kyle Johnston
Saturday (2): Blair Henley
Sunday: TBD
If you are an opposing coach, this has to be a very daunting thing to see.
Let's start with Morgan Cooper (R-JR.) He is fully recovered from Tommy John surgery from a couple of years ago, and it is showing. He has been throwing consistently in the 92-93 range on his fastball, and even ramped it up to 96 in the alumni game two weeks ago. He has a changeup, a wicked breaking ball that buckled some of the MLB players in the aforementioned alumni game, and this year has added a slider to his arsenal. There is chatter that he has a very good chance to be a first round draft pick in this year's draft.
Kyle Johnston (SO) took the fall off, as he racked up a lot of innings in summer ball. The staff seemed fine with this, and from what I've been told, he is in top form. While he has had issues with control in the past, if he can limit the free passes to batters, his slider, (which was recently clocked at 89 MPH,) he should be a regular participant in the weekend rotation.
Blair Henley (FR) while still very young, has the mentality of a seasoned veteran. He shies away from nobody. He is a sturdy kid and has some solid pitches. He has a low- to mid-90s fastball, mid-80s slider and he's shown he can locate well. Clearly the coaching staff likes what they've seen so far, so much so to name him as the starter on Saturday's prime time DH game.
That leaves Sunday. Who goes into this spot? I believe it all depends on where we are with the series at this point. The common thought is that the start could go to Nolan Kingham (SO.) The sophomore righty has an overpowering 95-97 MPH fastball, and it moves. He also has good command of a slider, change and a curve. The key for Kingham will be not to press. He has shown a tendency to try to do too much and it affected his control and location.
Connor Mayes (JR) could get a look here as well, although I believe he will be more of a Tuesday guy to start the season. He had somewhat of an up-and-down sophomore season, but he did pitch a gem against TCU to close it out. This summer in California, he earned an All-League commendation for his performance with 49 Ks and a 2.17 ERA.
Nick Kennedy (SO) gives Texas an option of a lefty on the bump. He could be an option on Sunday, as well as Tuesday. Kennedy, (like Kingham,) has to keep things in check and not try to do it all. His fastball is most effective when he lets it work for him, and not when he tries to power it in for the additional 2-3 MPH of velocity. Consistency for Nick will be the key to him seeing more innings and opportunities this season.
This year's closer should be Chase Shugart (SO.) Chase has a fastball that sits 92-95 MPH and added a nice cutter this fall. He was THE go-to guy last season with over 30 appearances. He should get some help this year if needed as Texas has guys like Beau O'Hara (SO) and Beau Ridgeway (SO)
Texas has some further depth in the bullpen with Kevin Roliard (FR) Blake Wellman (SO) Tyler Schimpf (R-SO) and Jon Malmin (SR)
In the field, I am predicting the following for Friday night:
C-Michael Cantu (JR)
1B-Kacy Clemens (SR)
2B-Bret Boswell (R-JR)
3B-Ryan Reynolds (FR)
SS-David Hamilton (FR)
LF-Travis Jones (JR)
CF-Zane Gurwitz (SR)
RF-Patrick Mathis (JR)
You may ask, "Where does the depth come in, and why are we starting two true freshmen on the dangerous left side of the IF?" Depth is all over the place. Think about the following.'"
n".self::process_list_items("'.str_replace('
', ", '

[*]Reynolds can also play 1B

[*]Gurwitz can play 3B, 2B, SS; heck he can probably even pitch if you gave him the opportunity-he is Utility defined.

[*]Austin Todd (FR) will be able to play anywhere in the OF.

[*]Tyler Rand (SO) can play LF but Jones will probably get the nod due to his defense, stick and his upperclassman leadership.

[*]Andres Sosa (FR) is fully capable of playing RF in relief of Mathis. He may also see time at 3B.

[*]Joe Baker (JR) will get some reps at either 2B or SS, depending on how his arm is and what the needs are at the plate. He could even see some time at DH.

[*]Kody Clemens coming off of arm surgery will mainly see some time at DH.

').'")."n
"'
Regarding the freshmen in the infield, Hamilton is a stud and was considered by many scouts as a top pick out of HS. He hit leadoff in the Alumni game and showed that he can make solid contact. He has speed and hits from the left side, which is optimum for a leadoff guy. Ryan Reynolds is a ballplayer. His dad is former Longhorn Shane Reynolds. Ryan gets it. He hits for power both RH and LH. He has speed and can cover the 5 spot.
Hitting has been somewhat of a struggle the last few seasons. More specifically, consistent hitting. One thing I have immediately noticed is Pierce's (and staff) impact on hitting approach. The guys are going to the plate expecting to hit the ball. They are aggressive, and are not standing around like cigar store indians. The bats were active in the alumni game as well as the Fall Orange/White World Series. Yes, I know, those were intrasquad scrimmages. I get it. I'm here to tell you that this year is going to be very different. Mathis, Jones, Gurwitz, Boswell and Kacy Clemens all have the ability to hit at or around .300 in 2017. I'm not going to say that the frosh will hit at that level, because it typically takes some time for them to adjust to the collegiate game, especially at the plate. Cantu also could have a breakout year at the plate. Keep a close eye on Boswell. I really liked what I saw from him this summer, fall and in the alumni game.
I am going out on a limb and going to predict that Texas, as a team, hits .300 this year. That's right, I said it. I'm that confident.
Photo Courtesy @DP5hookem
So let's take a brief look at the schedule while we're here. I'm not going to do a series-by-series breakdown, but I will tell you that this is a gauntlet before we even hit Big 12 Conference play.
Four games against #23 Rice in Austin.
Three games against UConn in Austin.
Four games against #18 Stanford in Palo Alto.
Three games against UCLA in Austin.
Tuesday matchup against #20 Texas A&M in Austin.
That's 9 games against Top 25 opponents to start things off.
THEN we open conference play hosting #14 Texas Tech.
This team should be tuned up and ready when Tech comes to Austin.
We have come this far, and no mention yet of the fences. Yes, they have been moved in. The alleys and gaps have been reduced. This will pay dividends for hitters. Of course the fences are the same distance for opposing hitters, so let's hope that our pitchers are up to the task!
I've mentioned before that this team's goal is Omaha. There's a mentality and toughness that has been lacking in recent seasons. The players love the new staff. The staff, Pierce, Allen, Miller, Haig & Bishop, are on the same wavelength and it shows with the team.
Any questions, I'm here to discuss. Friday can't get here soon enough.
Hook Em!
[tweet='831588555231203328′]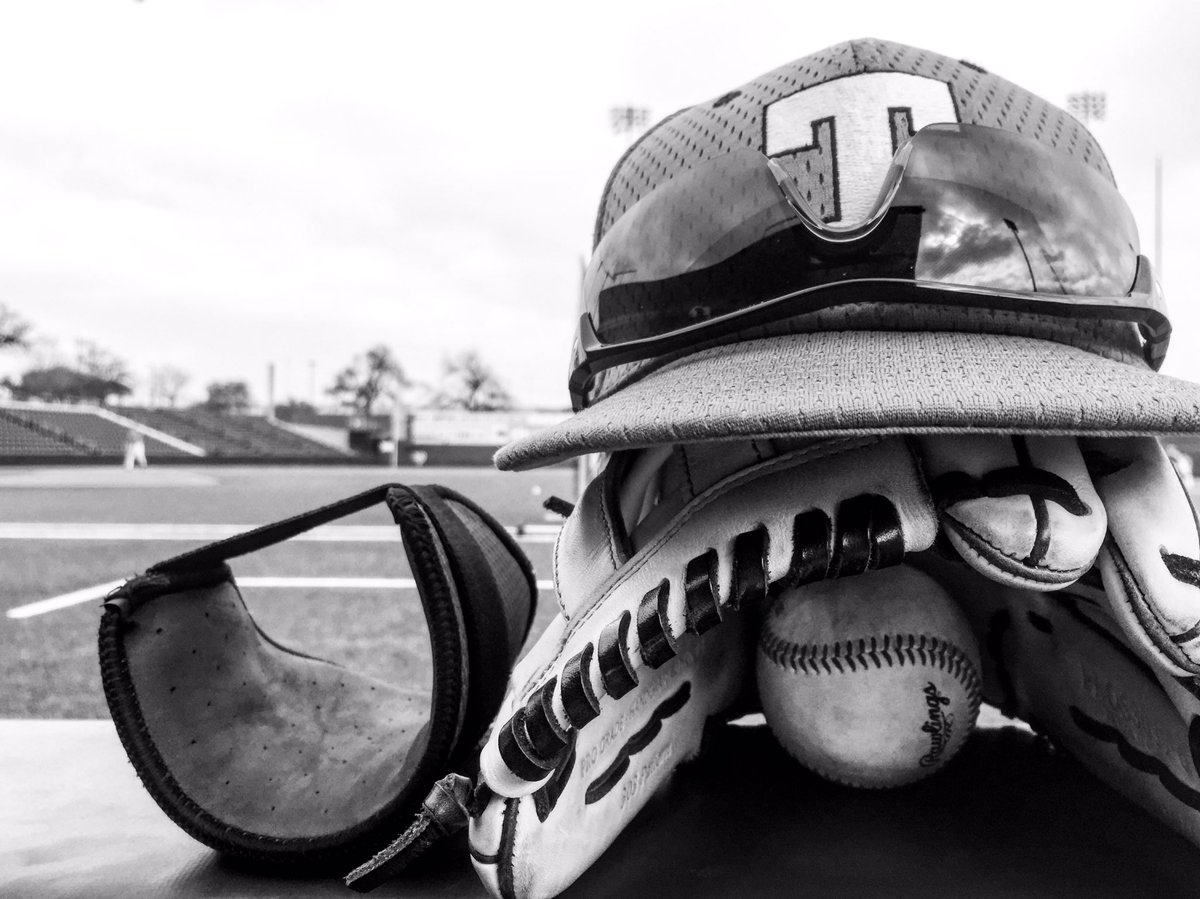 Photo Courtesy of @TexasBaseball
Leave a Comment via Facebook

a target="_blank" href="https://shareasale.com/r.cfm?b=518332&u=853570&m=42812&urllink=&afftrack=">